ATC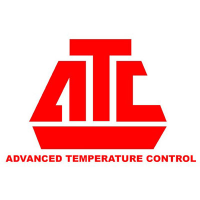 Advanced Temperature Control (ATC) is a manufacturer of seven different series of truck refrigeration systems designed to automatically maintain the desired temperature in the cargo area.
All ATC systems are available for medium or low temperature operation depending on the temperature requirement for the cargo area and are designed for over the road operation only or with electric standby also if over night operation is required.
ATC systems feature an In-Cab control to set the cargo area temperature requirement and a digital cargo area temperature display. They also have as an option automatic hot water heating for over the road operation and automatic electric heat for overnight storage operation.